Getting to Mongolia
Mongolia is still relatively unknown as a popular tourist destination. Sandwiched between two big neighbors Russia and China, the majority of visitors arrive to landlocked Mongolia by air via the New Chinggis Khaan International airport; is located 50km from the city center.
Flight
MIAT - Mongolian airlines is the national carrier of the country, operates the most extensive international flight network into the capital, Ulaanbaatar, from Frankfurt, Istanbul, Bangkok (winter only), Phuket (winter only), Beijing, Seoul, Tokyo, Berlin, Hong Kong, Busan and Osaka using modern fleet of Boeing and Airbus. Plus China's Air China from Beijing, Korea's Korean Air and Asiana from Seoul, and Turkish airlines from Istanbul.
A regular service connects the Kazakhstan city of Almaty with Ulgii, a city of Bayan Ulgii province in the west, a home to Kazakh ethnics. Domestic air transport is operated by Aero Mongolia and Hunnu Airlines to the remote provincial centers Murun, Dalanzadgad, Ulgii, Khovd, Ulaangom and Choibalsan.
Almost each province center has its own airport with paved runways. Ulaanbaatar's Chinggis Khaan airport is the biggest and important airport at the moment, the code is ULN. International and domestic airlines run winter and summer timetables, increasing flights and prices during the high tourist season in July and August.
Train
The railway is the next option to come and visit Mongolia. Most visitors arrive in Ulaanbaatar by rail on the Trans-Mongolian train from Beijng or Moscow. Direct trains from Beijing to Ulaanbaatar run twice a week. With options of two or four berth compartments, the trip is excellent presentation to the country. There are daily trains from Ulaanbaatar to Irkutsk, a regional Russian town, and fewer train service to Huhhot, China.
Car
Mongolia has several border crossing points with Russia and China, but only few is open to foreign nationals; Zamiin Uud on the Chinese Mongolian border, Tsagaannuur in the western Bayan Ulgii province and Altanbulag in the northern Selenge province.
Guide to Travelling to Mongolia in 2024
Are you ready to embark on an unforgettable adventure? Imagine a land of vast landscapes, rich history, and deeply-rooted nomadic culture. Welcome to Mongolia! In this ultimate guide, we will help you navigate your journey when travelling to Mongolia in 2024. From planning your trip and embracing the nomadic lifestyle to delving into the country's rich history and exploring its breathtaking natural wonders, let's begin our exploration of the land of the eternal blue sky!
Key Takeaways
Explore Mongolia's stunning landscapes and embrace its nomadic culture!
Get a 30-day tourist visa on arrival or visit visa-free from 61 countries & territories.
Experience Genghis Khan's legacy, traditional festivals, ancient monasteries & more, get ready for an unforgettable Mongolian adventure! 🤩
Planning Your Trip to Mongolia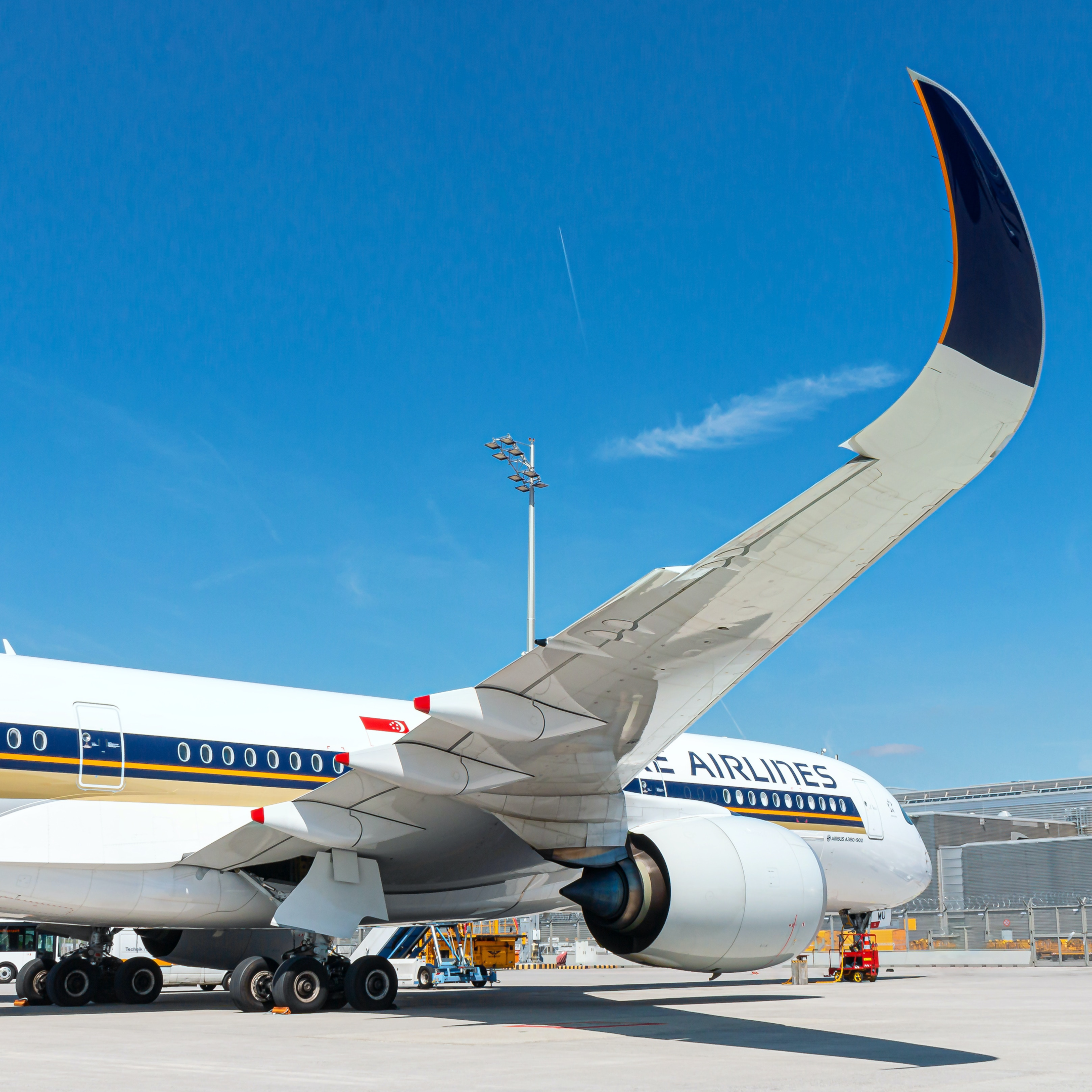 A well-planned trip is a memorable trip! Mongolia awaits you with its unique experiences, but meticulous preparation is key. This part of our guide details crucial information about:
Visas
Currency
Budgeting
Transportation
Flight routes
All intended to facilitate your journey to the stunning landscapes of Mongolia.
Whether you're visiting from:
Singapore
the USA
the UK
Hong Kong
Germany
We've got you covered with the latest flight routes and airlines, so you can easily reach the heart of Mongolia. With the right plans in place, you'll be ready to embrace the nomadic culture and explore the awe-inspiring landscapes that make Mongolia so special.
Visa Requirements
Embarking on your Mongolian adventure begins with understanding the visa requirements. Great news! Citizens from 61 countries and territories can visit Mongolia visa-free through the end of 2025.
And if you're not from a visa-exempt country, don't worry! Tourists from European and other countries with no Mongolian Embassies can obtain a 30-day tourist visa on arrival. This can be done at Ulanbataar Airport or the Mongolian land borders..
For a seamless journey, we recommend getting in touch with your travel agency or the Mongolian Embassy in your country for the most current information. Once your visa is sorted, you're one step closer to immersing yourself in the fascinating Mongolian culture!
Currency and Budgeting
Now that your visa is in order, let's talk about currency and budgeting. Mongolia's currency is the Mongolian Tugrik (MNT). It's crucial to exchange enough money before leaving Ulaanbaatar, as exchanging money outside the city can be challenging.
You, the traveler, are responsible for your personal expenses. These include:
Souvenirs
Extra food and drink
Laundry
Any communication costs
Based on tour company experiences, $50 or its equivalent should cover personal expenses, but it's recommended to change $100 if you plan to purchase many souvenirs or want to be on the safe side.
With your budget set, you're ready to explore the Gobi Desert, dine on traditional Mongolian cuisine, and witness the majestic Kazakh eagle hunters in action.
Transportation Options
Mongolia provides a variety of transportation options, but remember to strategize based on the season. Travel to areas around the capital, Ulaanbaatar, is only possible between May and October. Day trips or shorter 3-5 day trips can be planned from the city, but availability often depends on having a minimum number of people signed up for the trip. Another fantastic option is traveling to Mongolia on the Trans-Siberian Railway, which operates year-round.
Once you're in Mongolia, overland trucks, local buses, and hiring a local guide are available to help you discover the country's diverse landscapes. A local guide can be particularly useful for navigating the country, learning about Mongolian culture, and ensuring a safe and enjoyable trip.
Once you've organized your transportation, you're set to uncover the less-traveled paths and discover Mongolia's hidden treasures off the beaten track!
Flying to Mongolia from Singapore
For those traveling from Singapore to Mongolia, several flight options are at your disposal. Some websites that offer fantastic deals on flights include:
Singapore Airlines via Seoul
ASIANA via Seoul
Korean Air via Seoul
Mongolian Airlines MIAT via Hong Kong or Seoul
Last minute flights during the tourist season can get fairly limited and expansive. It is best to book flights early (during winter months for summer).
Flying to Mongolia from USA
Exciting news for travelers from the USA: direct flights between the USA and Mongolia are planned to commence in 2024 operated by Mongolian Airlines MIAT from San Francisco to Ulaanbaatar. Airlines such as Air China, Korean Air, and Asiana Airlines are expected to operate flights to Mongolia via Seoul Korea, Tokyo Japan, Beijing China and Hong Kong.
For the best deals, check booking websites like Trip.com, Skyscanner, Kayak, and Cheapflights.com, and remember to monitor baggage allowances before your departure.
Flying to Mongolia from UK
If you're flying from the UK to Mongolia, several flight options are available for your convenience. Airlines like MIAT Mongolian and Turkish Airlines offer flights to Mongolia. To find the best deals, visit booking websites like FlightsFinder and Skyscanner.
Book your flight, and get ready for the adventure of a lifetime!
Flying to Mongolia from Hong Kong
Travelers from Hong Kong can also find numerous flight options to Mongolia. Various airlines operate flights from Hong Kong International Airport to Chinggis Khaan International Airport.
MIAT Mongolian Airlines operates several direct flights from Hong Kong to Mongolia.
Flying to Mongolia from Germany
For those traveling from Germany to Mongolia, there are several exciting flight options available. Airlines such as MIAT Mongolian Airlines with Codesharing with Lufthansa, Turkish Airlines, and Air China offer flights to Mongolia. To find the best deals, visit booking websites like Skyscanner and Wego.
Book your flight, and embark on an unforgettable journey to the heart of Mongolia.
Practical Tips for Travelling in Mongolia
Being equipped with practical advice and strategies is key to fully savoring your Mongolian expedition. In this section, we'll provide you with valuable information on health and safety precautions, packing essentials, and communication tips to ensure a smooth and enjoyable experience.
Whether it's staying healthy and safe during your trip or learning essential Mongolian phrases to overcome language barriers, these practical tips will enhance your journey and help you make the most of your time in Mongolia.
Health and Safety Precautions
Prioritizing your health and safety is paramount when journeying to Mongolia. Be sure to take basic safety measures such as:
wearing a seatbelt in vehicles
wearing a helmet when riding motorbikes or bicycles
applying insect repellent to prevent insect bites
being cautious of stomach upsets by taking necessary precautions
avoiding contact with dogs and other animals to prevent diseases like rabies.
Valid travel insurance with a Medevac limit is a must for all tour participants. Such an insurance should cover expenses related to being flown back home for medical treatment. Carry your money, passport, flight ticket, and medical insurance in a well-hidden money belt. Make two copies of your passport, flight ticket, and insurance policy for extra security..
By following these health and safety precautions, you'll be well-equipped for a worry-free adventure in Mongolia.
Packing Essentials
Correct packing for your Mongolia trip is essential to guarantee comfort and enjoyment throughout your experience. Essential items to pack include:
Personal medications
A first aid kit
Important health supplies
Mongolian currency
Sunglasses
Sunscreens
Make sure to bring clothing suitable for unpredictable weather conditions, gear for navigating challenging landscapes, and personal items.
Don't forget to bring a multi-pin adapter and a small slimline portable battery pack for charging your electronic devices. And if you're prone to motion sickness, take a motion sickness tablet an hour before embarking on any 4x4 driving adventures.
With these packing essentials, you'll be fully prepared to explore the diverse landscapes of Mongolia.
Communication and Language
Given English is not commonly spoken in Mongolia, picking up a few basic Mongolian phrases can greatly assist in communicating with locals during your visit. By learning phrases like hello (sain baina uu? 🤩), thank you (bayarlalaa 🙌), and goodbye (bayartai 🤗), you'll be better equipped to navigate the language barrier and interact with the friendly locals.
Keep in mind that communication can be challenging in rural areas, so learning basic Mongolian phrases will be extremely helpful when exploring the countryside or visiting nomadic families. As you immerse yourself in the Mongolian culture, you'll find that a little effort in learning the language can go a long way in enhancing your overall experience.
Embracing the Nomadic Lifestyle
One of the most enriching aspects of visiting Mongolia is embracing the nomadic lifestyle. This part of our guide walks you through the distinct experiences of residing in traditional ger camps, engaging with local nomadic families, and partaking in cultural activities. These authentic experiences will provide you with a deeper understanding of Mongolia's rich nomadic culture and traditions.
From living in traditional ger camps to learning about nomadic life through cultural activities, your journey through Mongolia will be a truly immersive and unforgettable experience.
Staying in Traditional Ger Camps
A stay in a traditional ger camp is a must when visiting Mongolia. A ger is a portable tent covered with skins or felt, providing an authentic accommodation option for travelers. Ger camps offer a unique and genuine insight into the nomadic way of life, allowing you to fully immerse yourself in the Mongolian experience.
Several ger camps are available throughout Mongolia, such as Escape to Mongolia, Blue Silk Travel, and Ranquilco. Staying in a ger camp will not only provide you with a comfortable and memorable place to rest but also offer a deeper connection to Mongolia's nomadic heritage and traditions.
Meeting Local Nomadic Families
Meeting local nomadic families is another unique opportunity to immerse yourself in the Mongolian way of life. By visiting a nomadic family, you'll gain firsthand knowledge of their customs, traditions, and daily routines. This enriching experience enables you to understand and appreciate the resilience and adaptability of Mongolia's nomadic culture.
To meet local nomadic families, you can join organized tours that offer immersive experiences with nomadic families, such as:
Meanwhile in Mongolia
Mongolian Ways
Samar Magic Tours
Escape to Mongolia
These tours provide an incredible opportunity to live with nomadic families, visit their homes (yurts), and experience their traditional lifestyle.
Participating in Cultural Activities
To fully embrace the nomadic culture, participating in cultural activities is a must. Experiences such as horse riding, archery, and traditional cooking will not only teach you about Mongolia's rich heritage but also provide you with unforgettable memories. By engaging in these activities, you'll gain a deeper appreciation for the skills and customs that have been passed down through generations.
Horseback riding, horse racing, and horseback archery are just a few of the thrilling horse riding activities available in Mongolia. Traditional Mongolian archery and target shooting provide an exciting challenge for those interested in the ancient art of archery.
And if you're a food enthusiast, preparing traditional Mongolian dishes and exploring traditional cooking techniques will be an experience you won't forget.
Discovering Mongolia's Natural Wonders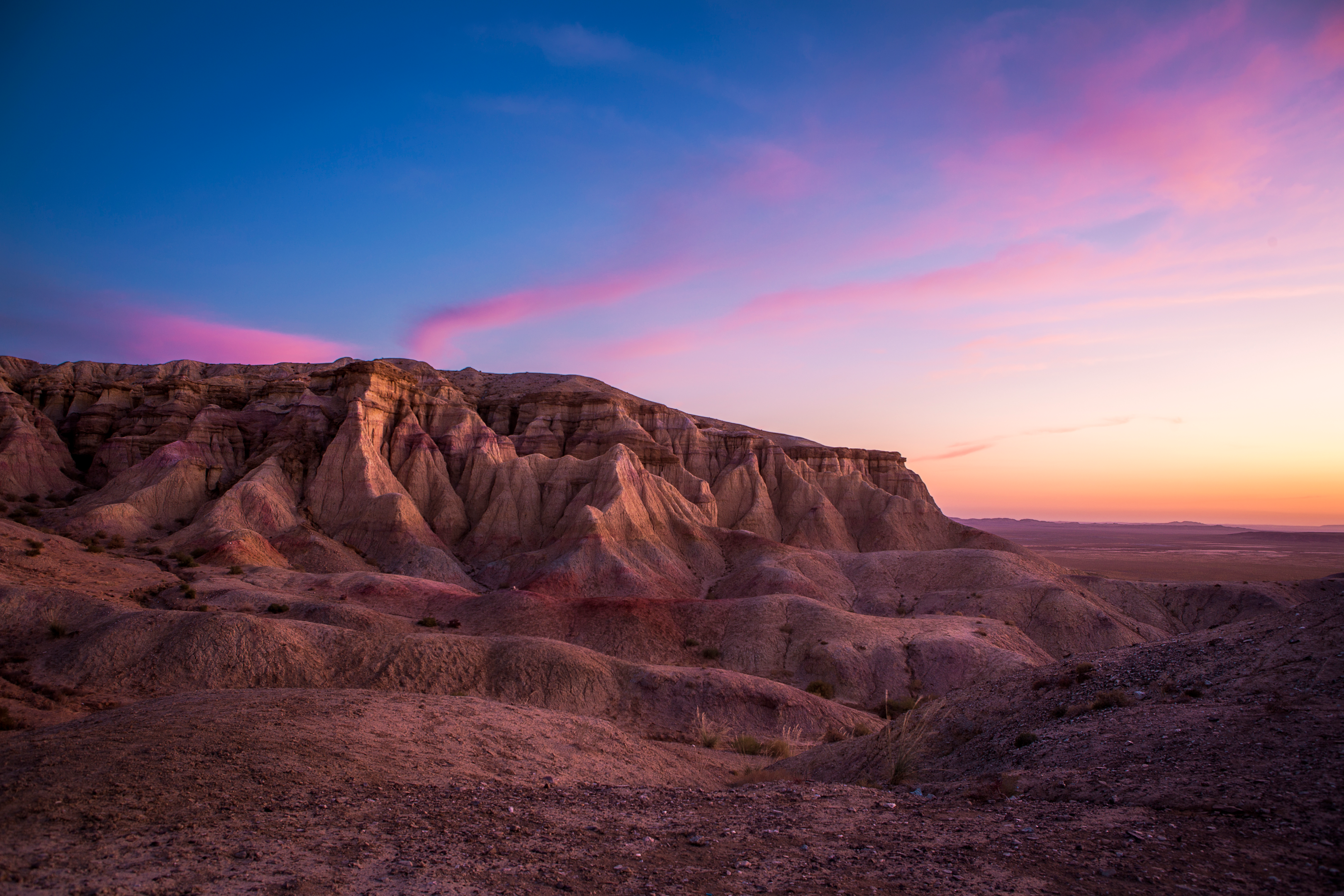 Mongolia is a land of breathtaking beauty and diverse landscapes. This section leads you through the exploration of Mongolia's natural marvels, including the Gobi Desert, expansive steppes, and picturesque lakes. These awe-inspiring destinations showcase the vast landscapes that make Mongolia truly unique.
Get ready to embark on a journey through Mongolia's natural wonders, where you'll encounter diverse ecosystems and the eternal blue sky, along with spectacular scenery that will leave you speechless.
Exploring the Gobi Desert
The Gobi Desert is a must-see destination for any traveler to Mongolia. This vast desert spans over 500,000 square kilometers, extending from China's coastal hills to southern Mongolia. The diverse landscapes of the Gobi Desert offer unique experiences, such as exploring sand dunes, rock formations, and witnessing the region's extraordinary wildlife.
During your visit to the Gobi Desert, be sure to explore the Baga Gazryn Chuluu rock formations, camp at the Bayanzag Flaming Cliffs, and trek through the Yolin Am canyon. These remarkable landmarks showcase the diverse beauty of the Gobi Desert and provide unforgettable memories of your time in Mongolia.
Venturing into Mongolia's Vast Steppes
Mongolia, a sparsely populated nation in contrast to a densely populated country, is known for its vast Mongolian steppes that are home to nomadic herders and an abundance of wildlife. These sprawling grasslands offer a unique opportunity to witness Mongolia's nomadic culture up close. As you venture into the steppes, you'll encounter herds of sheep, goats, yaks, and gazelles, as well as the traditional gers of the nomadic families who call these lands home.
Activities such as overlanding and horse riding provide an unparalleled opportunity to immerse yourself in the nomadic lifestyle and explore the vast steppes of Mongolia. As you journey through these beautiful landscapes, you'll gain a deeper appreciation for the resilience and adaptability of Mongolia's nomadic culture.
Visiting Lake Khovsgol and Other Scenic Lakes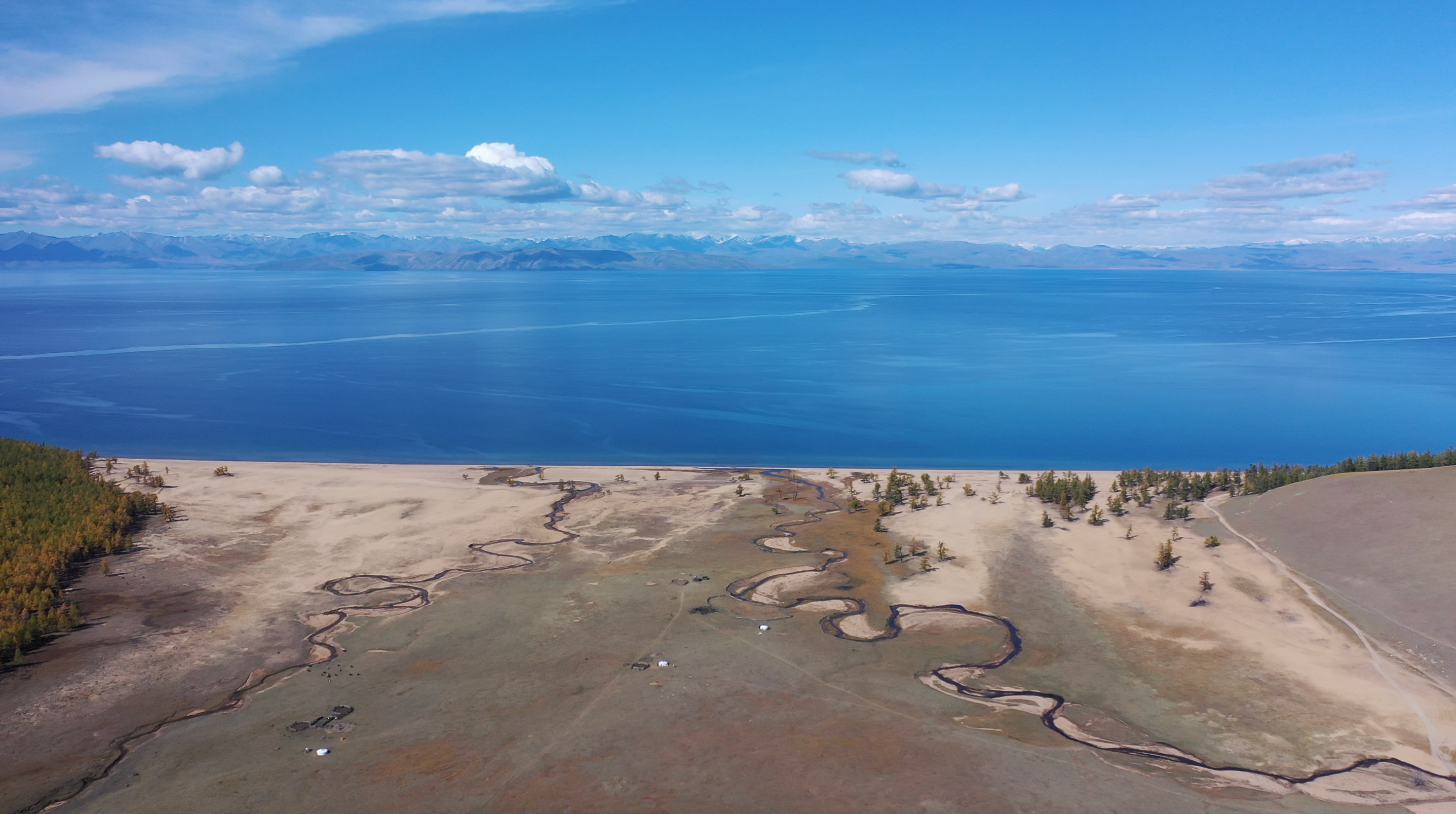 Mongolia boasts an array of scenic lakes, each offering unique opportunities for hiking, horse riding, and fishing. Lake Khovsgol, the largest freshwater lake in Mongolia, is located in the northern part of the country and provides a stunning backdrop for a variety of outdoor activities.
Other scenic lakes in Mongolia include:
Lake Uvs
Lake Hovsgol
Lake Terkhiin Tsagaan
Lake Khar-Us
Visiting these beautiful lakes will not only provide you with a serene setting to unwind but also offer the chance to experience Mongolia's diverse ecosystems and enjoy thrilling outdoor activities.
Delving into Mongolia's Rich History and Culture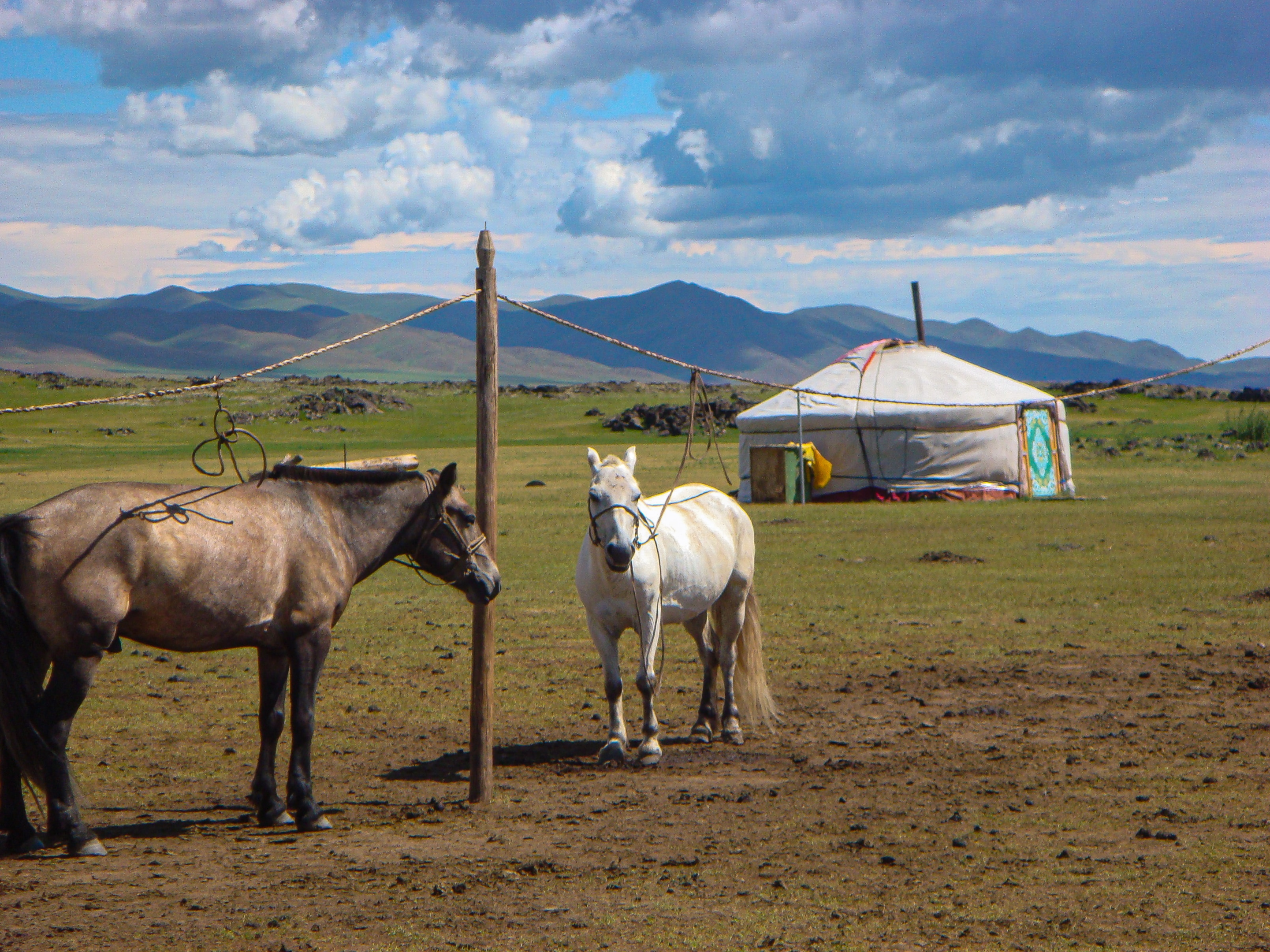 Mongolia's rich history and culture are deeply rooted in the legacy of Genghis Khan and the Mongol Empire. In this section, we'll explore this captivating history by visiting ancient monasteries and temples, and partaking in traditional festivals highlighting Mongolia's unique sports and cultural events.
From the powerful reign of Genghis Khan to the enduring ancient traditions and customs of the Mongolian people, let's embark on a journey through the rich history and culture of this captivating land.
Genghis Khan and the Mongol Empire
Genghis Khan, the founder and first khagan of the Mongol Empire, was a fearsome conqueror and visionary leader who:
Created the largest contiguous empire in history
Founded the Mongol Empire in 1206
Spanned from the Pacific Ocean to the Mediterranean Sea
Established the largest land empire in history
The legacy of Genghis Khan and the Mongol Empire continues to shape Mongolia's culture and history to this day. By exploring the influence of the Mongol Empire on modern Mongolia, you'll gain a deeper understanding of the country's unique heritage and the indomitable spirit of its people.
Visiting Ancient Monasteries and Temples
Mongolia is home to numerous ancient monasteries and temples that offer a glimpse into the country's religious history. Among these sacred sites are the Erdene Zuu Monastery, the first Buddhist monastery in Mongolia, and Amarbayasgalant Monastery, a historically significant landmark that miraculously avoided complete destruction during the 1937 Soviet purges.
Visiting these ancient monasteries and temples will provide invaluable insight into Mongolia's religious history and the influence of Buddhism and shamanism on the country's spiritual heritage. As you explore these sacred sites, you'll be captivated by:
the intricate architectural details
the peaceful and serene atmosphere
the stunning natural surroundings
the sense of history and spirituality
Experiencing Traditional Festivals
One of the best ways to immerse yourself in Mongolian culture is by experiencing traditional festivals, such as the Naadam Festival. Held annually in July or August, the Naadam Festival celebrates Mongolia's unique sports and cultural events, including wrestling, horse racing, and archery.
In addition to the Naadam Festival, Mongolia also celebrates other traditional festivals like:
Tsagaan Sar (Lunar New Year)
Ice Festival of Mongolia
Spring Golden Eagle Festival
Thousand Camel Festival
These vibrant celebrations showcase Mongolia's rich cultural heritage, offering unforgettable experiences and memories that will last a lifetime.
FAQs
This section tackles frequently asked questions about traveling to Mongolia, aiding in your adventure preparations.
Summary
From the awe-inspiring landscapes of the Gobi Desert and vast steppes to the rich history and vibrant culture shaped by Genghis Khan and the Mongol Empire, Mongolia offers a unique and unforgettable experience for every traveler. By following this ultimate guide to traveling to Mongolia in 2024, you'll be well-prepared to embark on the journey of a lifetime, forging unforgettable memories and connections in the land of the eternal blue sky.
Frequently Asked Questions
Is it safe to travel to Mongolia now?
Although Mongolia is usually a safe destination, Ulaanbaatar has had some incidents of robbery. Exercise caution when traveling to ensure your safety.
Can Singaporeans travel to Mongolia?
Singaporeans can travel to Mongolia without needing a visa, as Singapore passport holders are eligible to stay in the country for 30 days. So, Singaporeans are able to travel to Mongolia!
Can tourists enter Mongolia?
Yes, you can travel to Mongolia! All travelers can apply for an entry visa and begin their journey! Visa applications are easy to complete and can be done online. Once approved, you can start planning your trip. You can explore
Why 2024 is the year to visit Mongolia?
2024 is the perfect year to visit Mongolia, as the country has recently opened up to foreign visitors by easing entry conditions and upgrading its infrastructure. Don't miss out on this chance to explore one of the most remote countries in the world!
What is the best time to visit Mongolia?
Pack your bags and get ready to explore Mongolia - the best time to visit is between May and October when the weather is perfect for exploring!