HAVE A PLEASANT JOURNEY WITH AERO MONGOLIA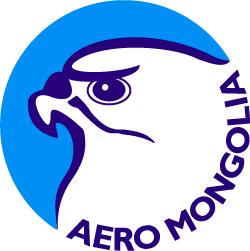 Aero Mongolia LLC is Mongolia's Leading private airline that offers premium service for economic rates. With its vast experience of over 16 years in the aviation sector, we can take you to most of the airports in the country with our regular flights.
Beyond the domestic routes, Aero Mongolia flies to China and Russia, connecting Europe and Asia with great comfort at low cost.
Book your flight with Aero Mongolia and have a joyful journey to the secrets of the Land of Eternal Blue sky!
Reasons to fly with Aero Mongolia
Our Experience Is At Your Service
Mongolia's first and biggest private airline with modern service trend
Premium Service With Low Cost
Aero Mongolia gives high significance to CUSTOMER SATISFACTION on all offered services. Once you board the plane, you will experience superior quality and comfort throughout all your flight.
Safety First
With its outstanding experience and high standards beyond its competitors, you will be at the safest hand.
Flight routes
Our Destinations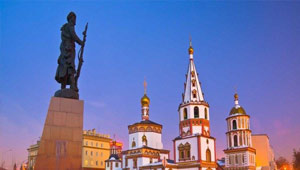 Irkutsk
Mon' Wed' Friday
One of the largest city in Siberia located 40km from the shore of Lake Baikal, the deepest lake in the world and one of the best tourist destination for sight seeing around the famous Lake Baikal.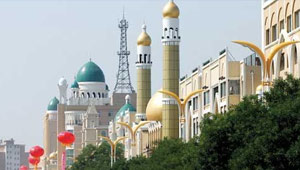 Hohhot
Mon' Wed' Friday
The capital city of Inner Mongolia' China, known as business center and best tourist place to go because of it's arts and buildings that represents Mongolian Empire history.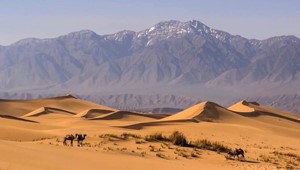 Gobi-Altai
Seasonal flight
National parks' strictly protected areas' nature reserves and national monuments. Govi-Altai presents it's 9 nature wonders.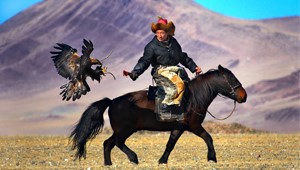 Bayan-Ulgii
Tue' Thu' Sat' Sun
Ulgii is home to unique cultures' stunning scenery' and diverse wildlife. Eagle hunting' traditional Kazakh culture' and highest snow-capped mountains and largest glaciers in Mongolia.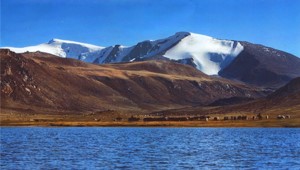 Khovd
Tue' Thu' Sat' Sun
Multi ethnic Khovd province is the home of friendly and hospitality nomads' snow topped - high Altai mountains and rare wild animals.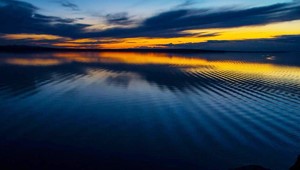 Uvs
Tue' Thu' Sat' Sun
The land of great lakes and high mountain ranges' home multi ethnic' true Mongolian nomadic culture diversity' hospitality and friendly western Mongolian province.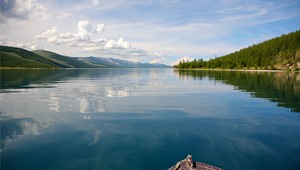 Khuvsgul
Daily flight June 1st - Aug 31
Crystal clear Khuvsgul lake' Reindeer herders' Shamanism and Taiga wilderness all in one place.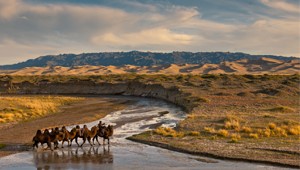 Umnugobi
Daily flight June 1st - Aug 31
Mongolian Gobi contains the last remaining wild Bactrian (two-humped) camels' Asiatic wild' and a small population of Gobi bears' the only desert-inhabiting bear.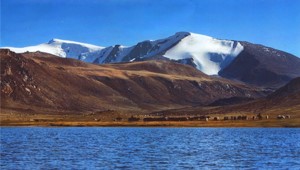 Zavkhan
Seasonal flight
One of undiscovered province in Mongolia. There is plenty of beautiful places' lakes' historical sites are located far western Zavkhan province.
Flight Route Map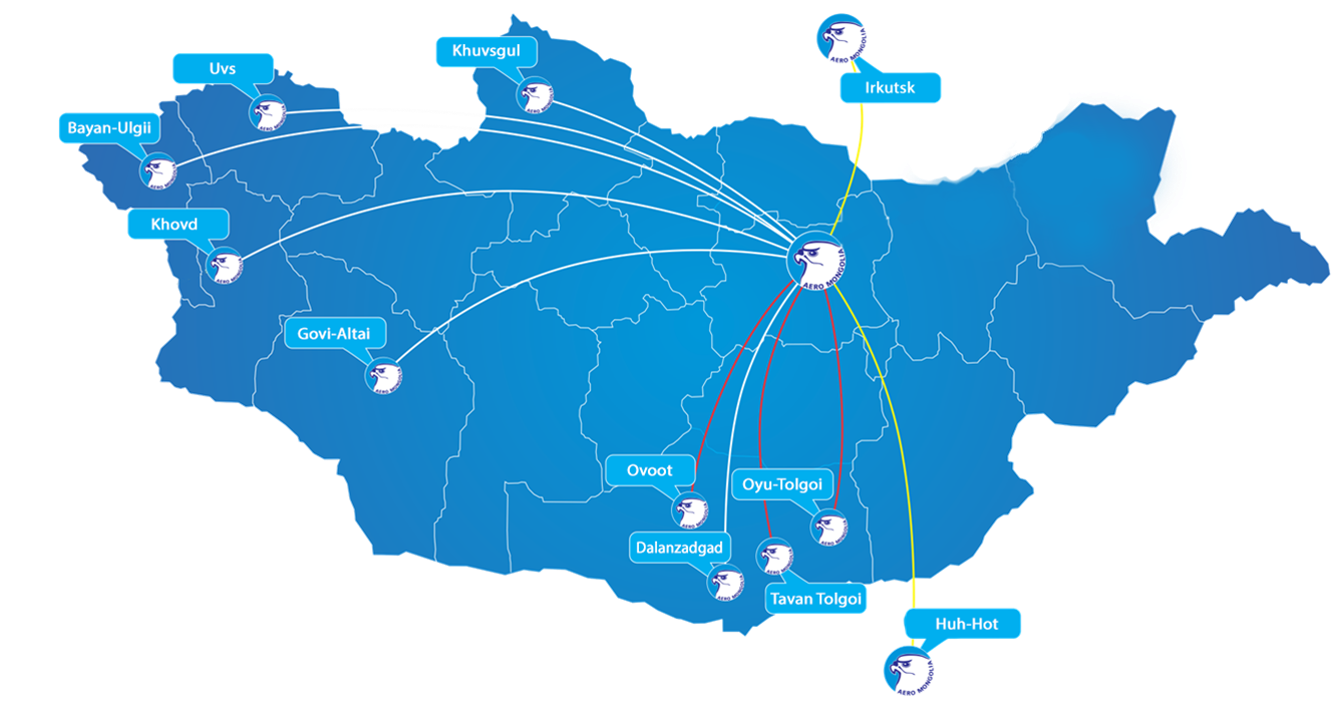 Have a Safe Journey