Escape to Mongolia with SIXT
SIXT Mongolia is Mongolia's leading car rental company providing you mobility across the country and in over 105 countries. With a car rental in Ulaanbaatar you can set off to explore Mongolia with more freedom and flexibility. Ulaanbaatar is a lively capital city, blending contemporary culture with the traditional Mongolian lifestyle.
Take your rental car to see Gandan Monastery, the largest and most significant monastery in the county. Visit some other museums before driving up Zaisan Hill to see the WWII memorial and enjoy great views of the city below. Surrounded by four sacred mountains with an Ulaanbaatar car rental you can also head off into the beautiful countryside. Whatever is on your itinerary, see and do it all with Sixt!
Reasons to Book with SIXT
TOP BRANDS
Choose from an extensive range of cars includin - Nissan, Land Rover, Hyundai, Toyota, Kia and more.
NEWEST MODELS
SUV, compact and sedans. Well equipped premium cars.
FULL SERVICE
Extras, additonal service and expert advice: SIXT is here for you 24/7 365 days a year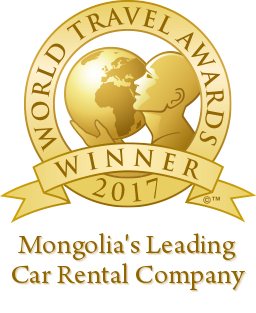 Fleets & Rates
View our fleet, availability and make a secure online booking now.
Standard Services
Always Open
We are available to book 24/7 and 365 days a year
LOYALTY PROGRAM
Earn loyalty points and free miles and use it worlwide
SECURE PAYMENT
All major credit cards accepted, including Visa, American Express, Mastercard and more
Additional Services
Free Cancellation
Free cancellation and reservation changes when you pay on arrival
No Fees
No credit card fees and hidden costs
Miles Ahead
We are miles ahead of the competition, our fleets have average age of 1 year.